Czech republic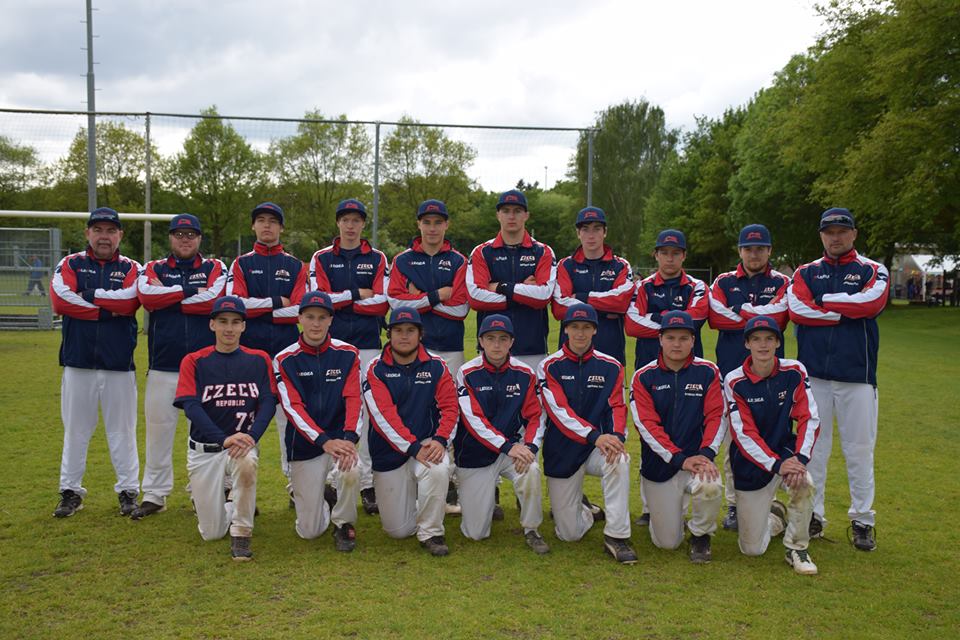 The home team, managed by Jaroslav Korčák, keep it no secret they have the highest ambitions. Czech players consider it almost their obligation not only to win a medal, but to defend the gold medals for the best junior team of the Old Continent. In order to make that happen, the Czechs have to succeed in the round robin and make their way into the final game, which will be played on Saturday July 18th at 18:00. All Czech players, as well as their numerous fans, believe that it will all work out for the best.
In the history of the European Championship Junior Men, which dates back to 1998, the Czech team has won gold six times, and was defeated by the Danish team twice (2004 and 2009). This makes the Czech national team the most successful squad in terms of European junior medals.
At the last championship tournament, the Czechs won all their games, and handed the Danish a tough 7-0 defeat in the final game, which also meant that the Czech clinched a spot at the Junior World Championships in Canada, where they finished with a 3-8 record and took the no. 8 position (2 spots higher than in 2012).
Roster

Name:       	        Club:                       Post: 
Michal Holobrádek       Duhovka Břeclav             P
Jonáš Hajný 		Žraloci Ledenice            P
Michal Preclík	        Klackaři Kostelec n. O.     P
Martin Zakouřil         Hroši Havlíčkův Brod        C
Marek Volf              Žraloci Ledenice            C
Jan Hospodka            Hroši Havlíčkův Brod        C
Martin Turek            Pasos Pardubice             IF
Václav Šrétr            Beavers Chomutov            IF
Dominik Čech            Painbusters Most            IF
Daniel Černý            Painbusters Most            IF
Jakub Hajný             Žraloci Ledenice            IF
Milan Šulc              Beavers Chomutov            IF
Dan Bukáček             Hroši Havlíčkův Brod        OF
Jan Cabalka             Hroši Havlíčkův Brod        OF
Šimon Urbánek           Klackaři Kostelec n.O.      OF
Petr Kučírek            Hroši Havlíčkův Brod        OF
Matěj Jedlička          Hroši Havlíčkův Brod        OF

Staff

Head coach       	Dušan Šnelly
Assistant coach  	Jaroslav Korčák
Assistant coach         Tomáš Jonke
Technical staff         Luboš Bukáček

ECHJM history:

Championship                      Standing  Teams
2013 - VIII. Stenløse (DEN)         1.        5
2011 - VII. Kostelec n.O. (CZE)     1.        5
2009 - VI. Ledenice (CZE)           2.        4
2006 - V. Havlíčkův Brod (CZE)      1.        6
2004 - IV. Le Thillay/Roissy (FRA)  2.        7
2002 - III. Choceň/Kostelec (CZE)   1.        5
2000 - II. Enschede (NED)           1.        5
1998 - I. Praha (CZE)               1.        4

Next games
Previous games
| Date | | | Result |
| --- | --- | --- | --- |
| 13.07.2015 | Czech republic | Denmark | 5 : 6 |
| 14.07.2015 | Czech republic | Israel | 7 : 0 |
| 15.07.2015 | Croatia | Czech republic | 0 : 9 |
| 15.07.2015 | Great Britain | Czech republic | 0 : 18 |
| 16.07.2015 | Czech republic | Poland | 11 : 0 |
| 17.07.2015 | Denmark | Czech republic | 3 : 15 |
| 18.07.2015 | Czech republic | Denmark | 8 : 0 |